Marios Anastasiou
Ext. Director | Financial Advisor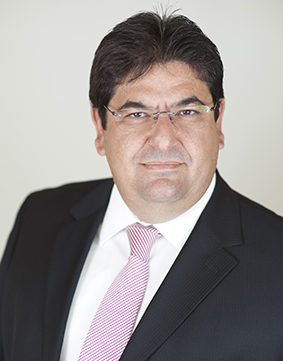 Mr Marios Anastasiou completed a bachelor's degree in Accountancy with honours at the London Metropolitan University and spent his early career working as a Senior Manager in Audit, Assurance and Advisory at a reputable firm in London, UK where he qualified as a Chartered Accountant. He moved to Cyprus in 1995 to join Big Four advisory firm, Ernst & Young, and as Head of Business Services Group, he added significant value to a wide portfolio of multi-national corporates and regional Groups.
Marios joined the financial services industry in 1997, and for over two decades, worked as a CFO and trusted Board Advisor in the international commercial banking arena with proven track record in driving operational restructurings, financial stability, profitability and growth. His broad skills set includes developing new organizational structures, driving digitalization and process improvement, and successfully embedding robust finance, risk management, data analytics, business intelligence, and MIS systems to evolve organizational capabilities and effectively underpin international growth.
Recognising that the future of the Financial Industry is closely related to Fintech developments, and following his interest in exploring new financial services solutions, he has undertook and completed the Oxford Fintech Program with University of Oxford at Said Business School, further enhancing his knowledge and ability to work with and support companies and start-ups in the Fintech space.
With a high level of commercial acumen, Marios has the aptitude to leverage deep market insights and well-established professional networks to identify, negotiate, close transactions and operationally integrate M&A targets. He can further drive and support the development of new products, customer propositions and business lines, to improve organizational sustainability and competitive advantage.
Having acted as interface with regulatory authorities in Europe and globally including Cyprus, Cayman Islands, Tanzania and Mauritius, Marios is able to impart his expertise on matters relating to risk management, compliance and corporate governance of regulated entities and support in establishing start-up entities, especially in the Banking, Payments and Financial Services space.
Contact
Marios Anastasiou
+357 22760727
Practice Areas
Board Advisory & Strategic Planning Financial Controllership, Liquidity & Cash Management Revenue & Profit Growth Strategies Business Transformation & Restructuring Joint Ventures, M&A (Due Diligence to Close) & Divestments Digitalization (Including Fintech, AML & CRM) Data Analytics, MIS & Business Intelligence Systems Family Offices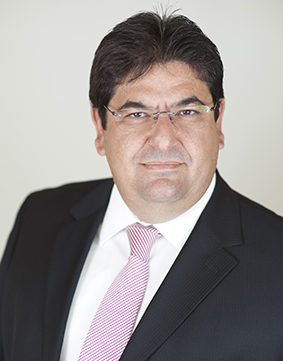 Contact
Marios Anastasiou
+357 22760727
Practice Areas
Board Advisory & Strategic Planning Financial Controllership, Liquidity & Cash Management Revenue & Profit Growth Strategies Business Transformation & Restructuring Joint Ventures, M&A (Due Diligence to Close) & Divestments Digitalization (Including Fintech, AML & CRM) Data Analytics, MIS & Business Intelligence Systems Family Offices